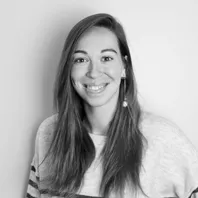 Meagan Hruska is a Licensed Mental Health Counselor (LMHC) in the state of Iowa. Meagan obtained her Bachelor of Arts in Forensic Psychology at St. Ambrose University in Davenport, Iowa, and her Master of Science in Clinical Psychology at Francis Marion University in Florence, South Carolina.
Prior to coming to Red Couch Counseling, Meagan worked in South Carolina as a counselor at a private practice incorporating a variety of treatment modalities as well as utilizing horses in the therapy process. She was also an Adjunct Professor at Francis Marion University and worked in university counseling centers treating and advising students, faculty and staff. Additional experience in the field includes residential and inpatient treatment, outpatient treatment, federal probation, state prison, county jail, education and research. She was honored for outstanding work by South Carolina Department of Corrections for her anger management program with incarcerated individuals.
Meagan has also worked with a diversity of families, ages, backgrounds, races, ethnicities, genders, sexualities and social economic status with diverse mental health conditions and concerns. Further, Meagan has received extensive training in trauma, cognitive behavioral therapy (CBT) and equine assisted psychotherapy (EAP). She takes a client-centered, holistic, trauma informed approach to help her clients reach their goals and become more in alignment with themselves.